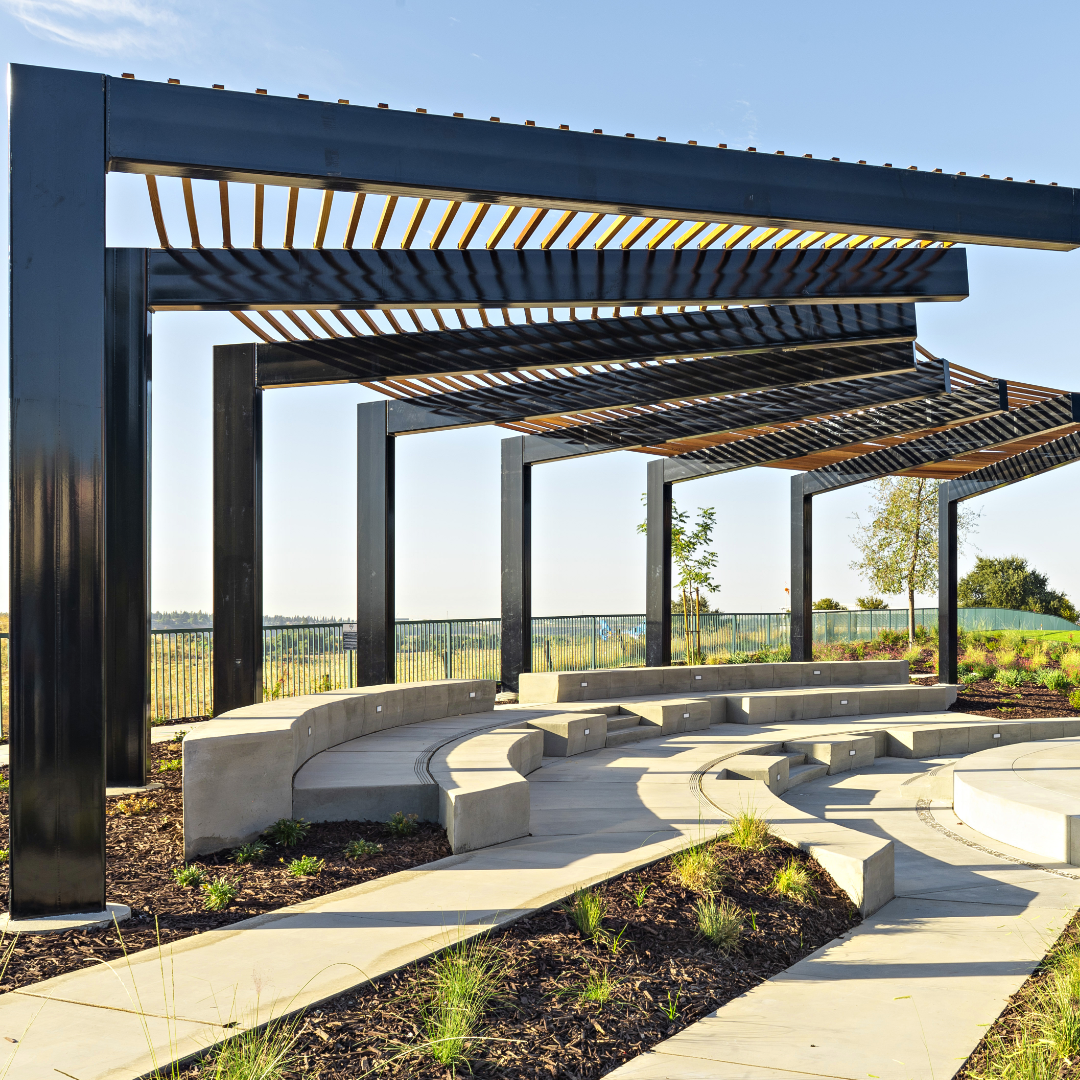 A Fully Custom Shade Experience
We provide full customization beginning with idea generation into engineering and installation. We work to blend shade and art together in iconic shelters that will stand the test of time.
Consultation
Our process begins when a client brings us a sketch or raw idea for their structure. We'll schedule a conference call to ensure we understand the direction and shape the overall vision of the structure.
Design Creation
Preliminary calculations and drawings come next, first we align the design aspects with engineering to create renderings. Upon rendering approval, our team orders drawings, followed by fabrication. We cut and weld steel in our Holland, MI shop and then finish with durable powder coating before delivering the structure to its final location.
Installation
Since our structures are prefabricated and pre-engineered under precise factory specifications, the only thing remaining on site is to bolt everything together, making for an easy installation.
Enjoyment
Lastly, enjoy your ICON shelter for years to come. Shelters can be a place to gather for outdoor performances, picnics, community meetings, or simply to get out of the sun.