Featured Projects
St. Joseph's Hospital
Sales Representative- Playpower Canada
Explore our latest addition in Toronto, Ontario – a Dutch Hip shelter that seamlessly combines craftsmanship and innovation. Boasting quad columns, simulated leaded glass ornamentation, and strategically placed windscreens, this shelter is a testament to thoughtful design. What sets it apart is the personalized touch with a uniquely named pavilion, adding a special charm to this architectural gem.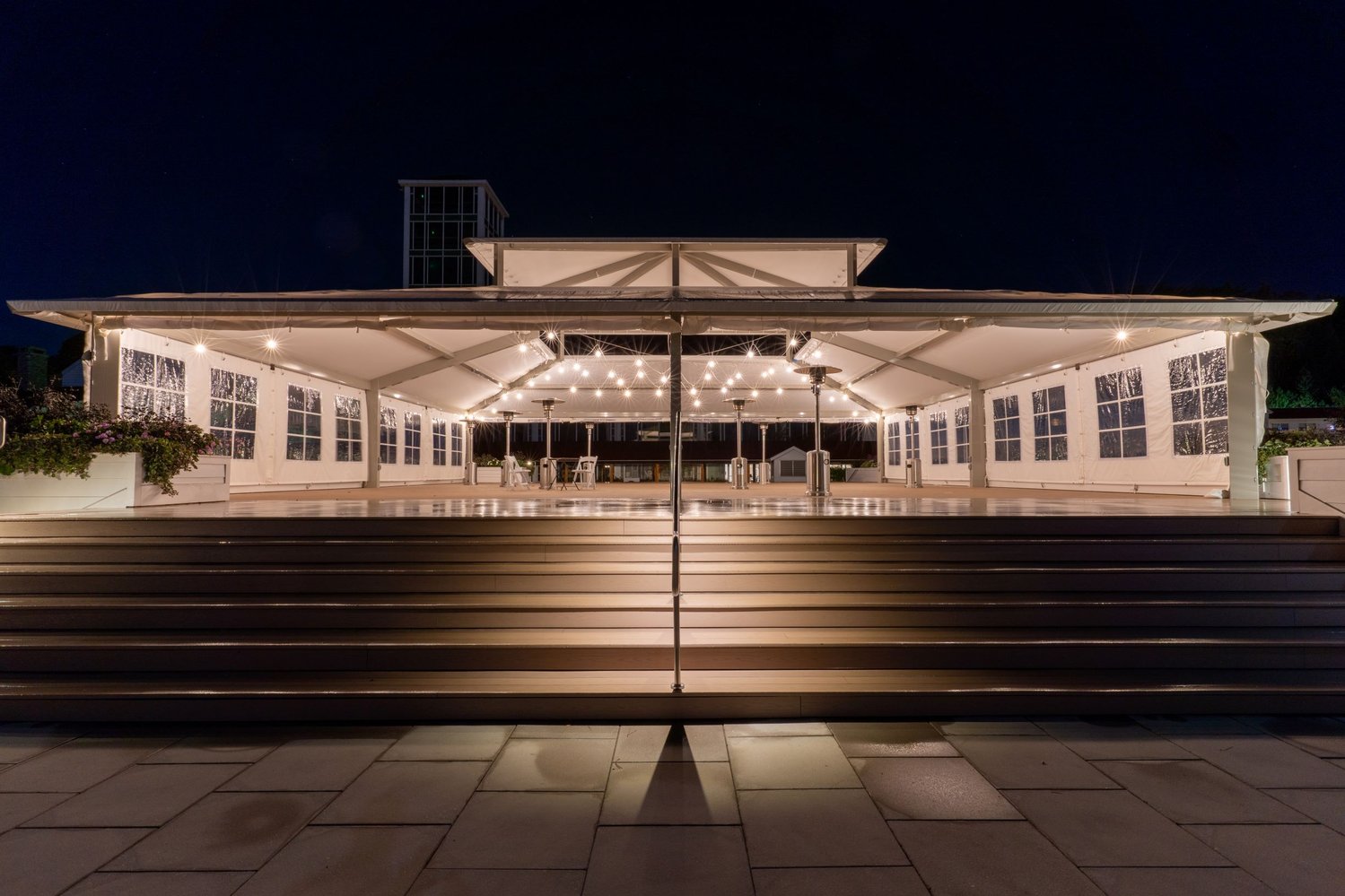 Mission Point Resort, Mackinac Island, MI
Design: ProgressiveIAE
Developer: Mission Point Resort
Sales Representative- Penchura
Nestled along the shore of Lake Huron, Mission Point Resort is a summertime destination for many. Part of their recent renovation involved commissioning a fabric pavilion to create an all-weather spot on their promenade deck. This shelter is 60' square steel and fabric shelter, overlooking the Straits of Mackinac Island. Materials were delivered in typical Mackinac fashion via horse, and now the shelter rests proudly as a protected space for outdoor activities and events at the resort.
Photos by Ashley Slater Photography